Stone fireplace
Views: 4 Author: Site Editor Publish Time: 2023-01-16 Origin: Site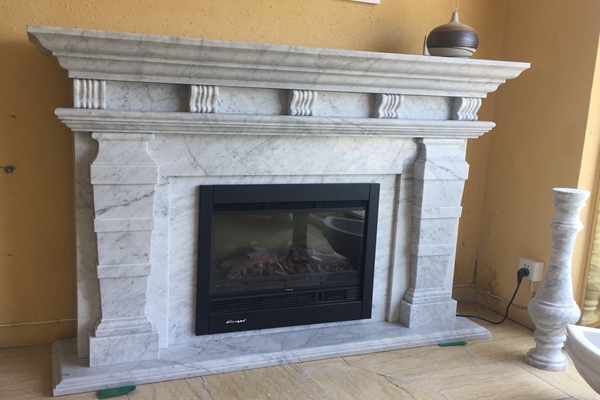 The beauty of a stone fireplace never falls out of favor. Stone fireplace is always a focal point in a home, especial when it has an interesting design, it can be trendy and stylish. There are different types of stone which can be recommended as the materials to fireplace.

Granite is one of the most popular stone materials for fireplaces. Granite is never wrong. It shows the natural beauty, and it also can be added with different finishing ways to match various design in a house.
Limestone is a ideal material in terms of cost. But since limestone is a soft stone, so it is more suitable for gas and electric fireplace, which don't generate much heat to damage the limestone. But you should be more careful when handling Limestone fireplaces. Their heat distribution is unpredictable, and the stones close to the fire can soon become too hot to touch.
Marble is well known for its beauty and expensive. Marble has plenty of textures and patterns. Marble fireplaces are always elegant, which is one of its key attractions. Another advantage of marble is its durable; while it is not as thick as granite, it is resistant to heating and surface damage.
River rock fireplace brings a room with an instant sense of the outdoors, which works well in rural or modern design. There are not two same river rock fireplaces due to the huge range of river rock stone textures and shapes.
Artificial stone is a great alternative to natural stone for fireplace if you want to cutting costs. Nearly every kind of natural stone has a imitated artificial stone, and they are generally quite durable.
Sandstone is a popular choice for creating fireplace. it is available in a range of light and dark design and a variety of textures and cuts. Sandstone is with a good thermal quality, so the sandstone fireplace is more easier to maintain.